Decentralized Finance (DeFi), which uses blockchain to decentralize services, has completely changed the financial industry. This change has the ability to alter how we view money and promote inclusivity and transparency. To draw customers and tap into this potential, effective DeFi marketing is essential. There are many prospects for growth and influence in the fascinating field of DeFi marketing, including the function of a DeFi marketing agency.
DeFi marketing goes above and beyond traditional strategies with its distinctive technology and decentralized structure. Decentralized governance, incentives, and understanding of blockchain technology are crucial, therefore, centralized strategies may fail. In order to succeed, it is necessary to combine technological know-how with calculated communication that supports DeFi's principles of openness, security, and financial inclusion. Open communication, demonstrating values, and highlighting DeFi's revolutionary potential all help to build trust.
This blog will explore the importance of DeFi marketing and provide strategies and information for both DeFi projects looking to expand and DeFi marketing companies looking to enter this fast-paced industry.
Why Does DeFi Marketing Hold Importance in the Realm of Decentralized Finance?
In the realm of innovative DeFi technology, the concept remains relatively novel, leaving a vast majority unaware of its boundless benefits. Implementing successful DeFi marketing strategies could be pivotal in disseminating information about this cutting-edge paradigm, attracting a broader user base to partake in its potential. Furthermore, the DeFi landscape is teeming with contenders, all vying for recognition and adoption. In this competitive arena, where numerous projects vie for attention, establishing a robust marketing blueprint becomes necessary to carve a distinctive niche.
As decentralized finance continues to evolve, the significance of effective DeFi marketing cannot be overstated. It enhances visibility amid the robust rivalry and instills a sense of authenticity and reliance among potential investors—a pivotal factor for any project's triumph. With our guide, discover the best DeFi marketing agencies, each possessing the prowess to propel your project to the forefront and capture your target audience's attention amidst the diverse contenders.
Gazing Forward: Devising DeFi Marketing Tactics for the Future and Beyond
Social Media Marketing:
Social media is a potent instrument for DeFi marketing. The DeFi community is active on websites like Twitter, Telegram, and Reddit. Using these channels to communicate updates, news, and other pertinent information may increase user engagement and draw new users to the platform.
Content Marketing:
Content marketing may help spread awareness of DeFi and draw new users to the platform by producing high-quality blog posts, articles, and videos. For those who may not be technologically savvy, it is crucial to produce interesting, educational, and simple information.
Influencer Marketing:
People with a sizable following on social media are known as influencers. Building trust with potential customers and expanding your audience may both be accomplished by collaborating with influencers. Selecting influencers who are educated about DeFi and genuinely interested in the initiative is crucial.
Paid Promotion:
Using paid promotion to reach more people and draw new users to the platform can be successful. To maximize the return on investment, it is crucial to pick the appropriate advertising platforms and audience segments.
Building a Strong Community:
The success of your DeFi initiative depends on the strength of the community you create. Building trust and credibility with potential customers can be achieved through interacting with your community, attending to their questions and concerns, and asking for feedback.
DeFi Marketing Challenges
While the market for decentralized finance (DeFi) projects is expanding quickly, there are particular difficulties that marketers must be ready to face. Some of the major issues facing DeFi marketing are listed below:
Regulatory Uncertainty:
DeFi is a young and quickly developing technology, and there is still some ambiguity regarding its future regarding regulation. Managing complicated regulatory environments and ensuring that their marketing initiatives comply with pertinent rules and regulations can be challenging for marketers.
Technical Difficulty:
DeFi initiatives are based on blockchain technology, which can be complicated and challenging to comprehend for individuals who are unfamiliar with it. As a result, it may be difficult to develop messaging and marketing materials that convey the advantages of DeFi to a larger audience.
Lack of Knowledge:
Despite the potential advantages of DeFi, most people are still ignorant about the technology. As a result, it could be challenging to draw in new users and cultivate a devoted following.
Competition:
Other projects are fighting for funding and attention in the fiercely competitive DeFi sector. Due to this, new ventures may find it challenging to stand out and draw attention.
Trust and Credibility:
Building confidence and credibility with funders and potential consumers is essential for DeFi ventures. Given the high stakes involved, it is essential to have a marketing plan that conveys the project's security and dependability.
Techniques for Overcoming Challenges in DeFi Marketing
Projects involving marketing DeFi might be challenging because of the sector's distinctive characteristics. However, these challenges can be overcome with the appropriate approaches. The following are some tactics for overcoming difficulties in DeFi marketing:
Navigate Regulatory Frameworks:
Marketers must know the most recent DeFi sector regulatory changes. Working with legal professionals and keeping abreast of legislative developments impacting marketing initiatives can help achieve this.
Build Credibility and Trust:
Marketers can emphasize the project's security and dependability while emphasizing transparent communication. Social evidence, such as endorsements, reviews, and collaboration with established businesses and subject matter experts, can help.
Increased Awareness:
To combat the underutilization of DeFi, marketers might concentrate on informing prospective users about the advantages of the technology. Social media, influencer marketing, and content marketing can all be used to accomplish this.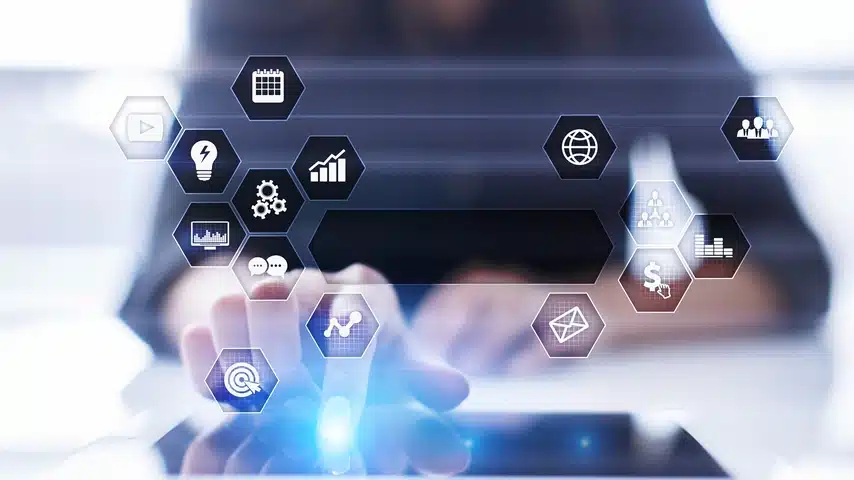 Differentiate from Competitors:
Marketers might distinguish their projects from rivals to stand out in the cutthroat DeFi market. This can be done by emphasizing special aspects of the project, such as use cases or partnerships, that make it stand out from the competition.
Simplify Technical Jargon:
DeFi projects can be complex and challenging to comprehend for people not familiar with blockchain technology. Marketers can communicate the advantages of DeFi to a wider audience by demystifying technical jargon and making it simple to understand.
Benefits of Working with the DeFi Marketing Agency
The success of Decentralized Finance (DeFi) ventures depends on marketing. Even the most creative and useful DeFi projects could find it difficult to establish traction or draw in customers without strong marketing. The following are some of the main advantages of cooperating with a DeFi marketing firm:
Customized Strategy:
A DeFi marketing agency can help you develop a unique marketing plan that aligns with your project's objectives and specifications. The agency can help you identify your target market, create messaging that appeals to them, and create a detailed strategy to interact with them through various media.
Knowledge:
To successfully promote DeFi initiatives, marketing companies focusing on DeFi have the experience and knowledge needed. They are well-versed in the sector's complexities and can provide insightful advice on effectively advertising your project.
Cost-Effective:
In the long term, hiring a DeFi marketing agency may be cost-effective. You can save money by outsourcing your marketing requirements to a company rather than hiring and paying for an internal marketing team.
Access to Resources:
DeFi marketing firms have a wide range of resources to help you meet your marketing goals. These resources give you access to content producers, influencers, and other marketing tools that can be customized to meet your unique requirements. You may use these resources to your advantage by working with a DeFi marketing agency to be successful in your marketing initiatives.
Scalability:
A marketing firm can help you scale your initiatives as your DeFi project grows. To guarantee that your marketing initiatives continue to be successful and in line with your changing needs, the agency can offer continuous assistance and guidance.
Conclusion
Decentralized finance marketing is crucial to drawing users and investors into the DeFi ecosystem. DeFi marketing involves crafting a strong brand, building community, and skillfully using tactics to reach a wide audience. Proficient DeFi marketing agencies act as strategic partners, aiding projects with tailored strategies. Their expertise, like that of Blockchain Marketing Ninja, supports content creation, social presence, influencer outreach, events, and promotions. Collaborating with such agencies amplifies visibility, attracting users and investors. Through this synergy, DeFi projects can make a significant impact, drive growth, and stand out in decentralized finance's competitive landscape.