We've got your #gamefi back
Transforming Gaming with GameFi Marketing Excellence
Amplify your reach with the most experienced industry players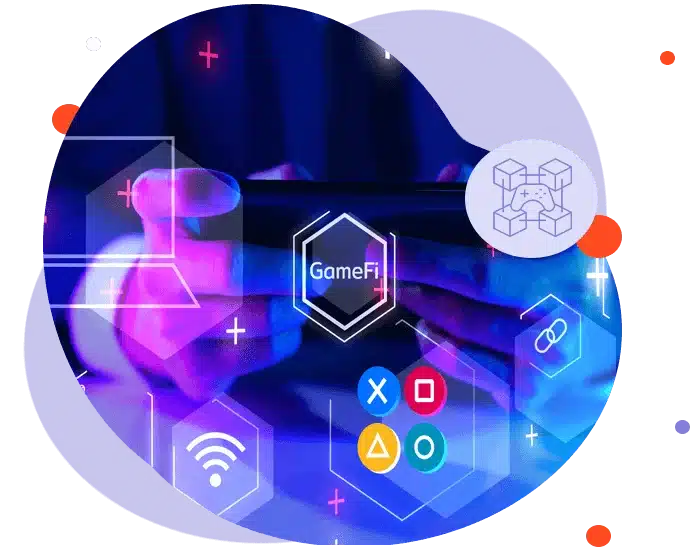 #1 GameFi Marketing Agency
Receive more visibility for your GameFi projects that make use of blockchain technology
Follow our unique marketing model to draw in gamers to your gaming products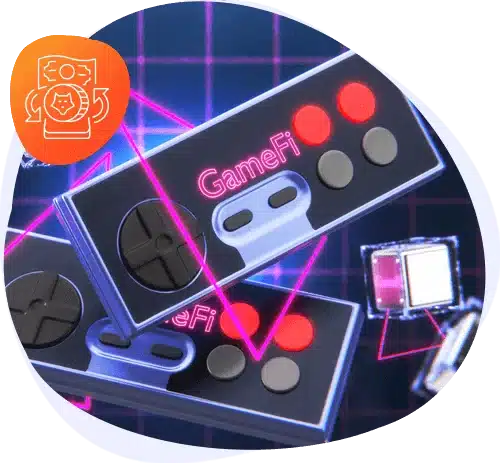 About Blockchain Marketing Ninja
Best GameFi Marketing Experts
We understand the value of staying on the cutting edge of recent developments because we are game developers and gamers. We constantly search for fresh and creative ways to sell GameFi DAOs because of this. And given how quickly the gaming industry is evolving, we think community service is more crucial than ever.
Our Blockchain Marketing Ninja is a well-known cryptocurrency advertising network with a respectable client list and services list. Because we uphold the highest standards of transparency and authenticity audits, our Network has a competitive advantage regarding poor credibility initiatives. Our staff adheres to the same guidelines for GameFi while also adhering to the same ones for social media, influencer marketing, blogging, and cryptocurrency ad networks.
For the GameFi monetization plan, these marketing channels will probably produce the best returns and even open up new chances.
What we do in GameFi marketing
Seize Your GameFi Marketing Opportunity Today!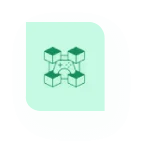 We develop top-notch instructional content, crypto SEO, and the refining of initiatives to meet traffic expectations. Simply put, this approach enables a GameFi venture to flourish more quickly and easily than any other specialty.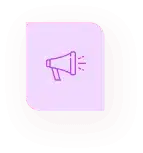 Influencer Marketing For GameFi
We get celebrities to play and promote your GameFi project, which boosts GameFi's reputation and broadens your Gamefi community. These influencers promote your product through various channels and attract their fans to your website.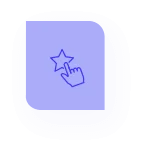 We not only create successful Google ads to draw in traffic but also connect you with the publishing giants and biggest influencers in the industry to increase the conversion rate and generate good revenue.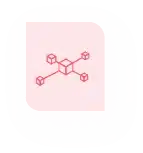 We ensure a steady stream of quality GameFi content that is entertaining and informative when it comes to leveraging social media to promote GameFi products, increasing visitors.We also offer paid advertising services on Facebook, Twitter, Clubhouse, and Instagram to accelerate the traction and awareness of your GameFi project effort.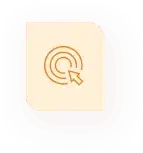 We use search advertisements to ensure potential customers see your brand, examine your services, and take action because Google processes billions of daily requests. Pay-per-click (PPC) adverts also let you only pay when your marketing campaign prompts your target market to take action, like visiting your website or giving you a call after clicking on your ad.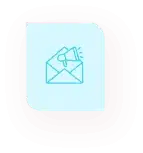 We identify your audience, sign-up sources, segments, and groups and create an email marketing plan for you to target the most relevant customers precisely. Additionally, we evaluate the effectiveness of the marketing strategy by testing emails.
Consult With Our
GameFi Marketing Specialist

Now!
Profit from the top GameFi Marketing Strategies that are revolutionizing the industry. On the new digital frontier, we are your success partner.