The world has been shaken up by the crypto revolution as top cryptocurrencies like Bitcoin have initiated the concept of decentralized, digital payments while successors like Ethereum have extended the features and functionality to decentralized finance (DeFi), non-fungible tokens (NFTs), and many more. Although there have been speedy developments in the cryptocurrency sphere, the digital industry requires more focus in the marketing area. Selling and promoting goods and services related to the cryptocurrency business is an important part of crypto marketing that builds brand awareness, gets customers, increases return customers, and improves sales. Crypto marketing allows companies to improve their visibility in the industry and differentiate themselves from competitors. The opportunities are many and the competition is fierce and the only way one can create efficient marketing strategies that bring them growth is by following up on a few top crypto marketing trends.
Utilizing Top Marketing Trends to Boost Crypto
There are many people around the world who are still wary of using crypto. Using the best crypto marketing agencies will most likely destroy the mindset of such people and encourage them to invest more in virtual assets, leading to mass adoption of cryptocurrencies.
In this article, we will delve deeper into the top crypto marketing trends in 2023 and how a cryptocurrency marketing agency helps users unlock success in the crypto market.
Increased Content Volume
With the advent of blockchain and Web3 technologies and artificial intelligence, the advancements in cryptocurrency marketing have transformed dramatically. As the cryptocurrency frenzy is on the rise, many newcomers are trying to figure out their stand in this digital space. These newcomers require extensive education on the terminologies, trends, and other details on crypto by using the top crypto marketing agency available on the market. With the capabilities of artificial intelligence, different content on crypto mining, the basics of crypto, NFTs, and other trends can be generated quickly and easily, serving as an excellent boost and taking cryptocurrency marketing to higher strides.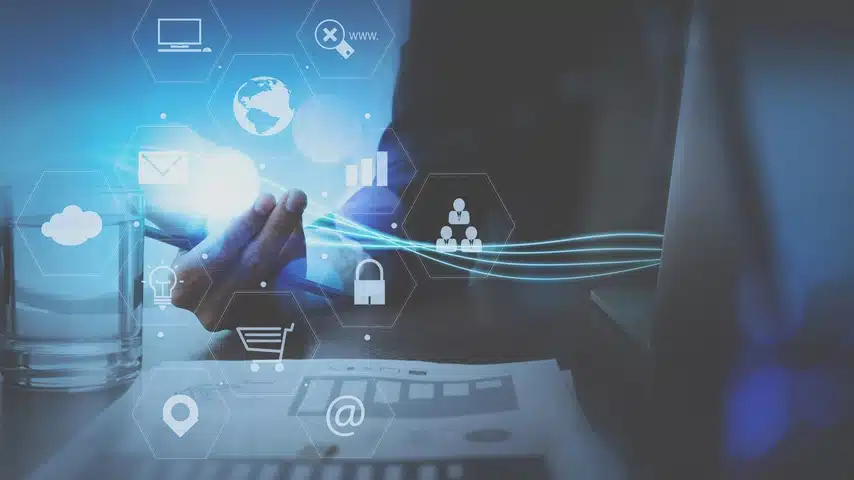 Creating Tweets and Social Media Posts with AI
AI-backed writers and text-generators are effective tools with various content categories. AI is used to develop groundbreaking cryptocurrency content, including feature articles or polls on different social media platforms. In addition, cryptocurrency marketing agencies work full-fledged using AI software for visual content creation that attracts more leads and followers. In addition, AI tools are used to create attractive tweets to trigger interesting discussions on social media platforms like Twitter. These strategies are used to leverage the capabilities of AI that are limitless.
Prioritize the Aspect of Quality
AI tools can simplify the way content is created. It is a fundamental learning resource created in the shortest time period. AI takes care of important elements involved in content creation, like presentation, grammar, style, and structure. These tasks can be time-consuming without AI and may lead to below-par quality content. Using the top crypto marketing agency can help create more traffic with higher-quality information.
Produce Blogs/Articles and Reply to Comments
Using AI and the best crypto marketing agency helps create valuable blogs, and articles centered around cryptocurrency, offering useful information with facts and stats. One of the creator economies, Web3 technologies provide additional opportunities for content creators and bloggers. Loads of articles are published regularly to improve cryptocurrency marketing stats dramatically. Other than publishing and creating blogs, readers' queries or comments must be responded to at the earliest, and this is where AI-powered software comes in to address those comments and keep the users engaged.
Using AI for Email Marketing
Email marketing has become a strong method of connecting to the target audience. Leveraging the capabilities of AI to spot the right leads and share personalized emails is the best use of the top crypto marketing agency powered by AI. Additionally, using AI tools for testing is highly effective in targeting leads, increasing crypto marketing outcomes, and spreading awareness. Email marketers use AI to carry out machine-generated data-driven campaigns and enjoy benefits both in the short and long term.
Conclusion
In conclusion, cryptocurrencies like Bitcoin and Ethereum have already garnered tremendous attention among users around the world. However, there is still a wider scope for greater awareness. There is a special importance of the cryptocurrencies sphere in the decentralized blockchain iteration of the Web3 internet. It only makes sense to use the top crypto marketing agency, such as Blockchain Marketing Ninja, to use crypto and Web3, along with artificial intelligence, to unlock the power of cryptocurrency marketing.