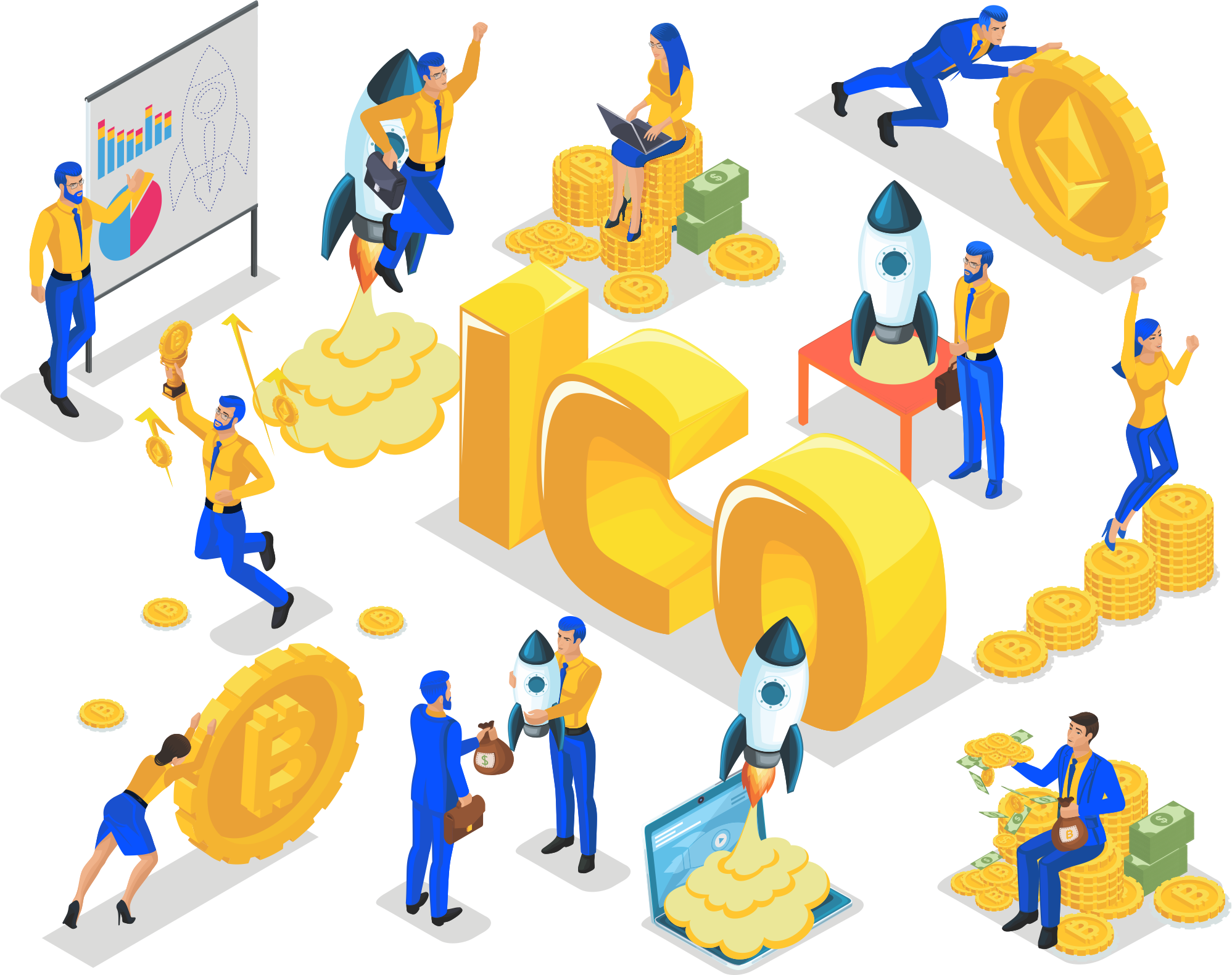 The one-stop destination for your ICO Marketing needs.
Our structured ICO marketing strategy and avant-garde services will help you reach new horizons. With the dedicated efforts of our team we not only impart one solution but also offer innovative and equalized ideas to bring your coins to the top level. A result-oriented ICO marketing agency providing cutting edge and intuitive strategies and services to blockchain startups and biggies.
We offer the latest marketing strategies to optimize your ICO requirements. The key benefits of using our products and services are:
Our team of experts has years of experience in dealing with blockchain brokers and fulfilling every element of their online marketing needs. We assure you of the best result-oriented strategies to handle different aspects of your blockchain business, thereby, helping you to excel in the online community.
The blockchain brokers that we have worked for have been very satisfied with our cutting-edge strategies and techniques. We have unfurled the perfect environment for our clients by offering expert guidance on the current scenario of Blockchain businesses.
We stand by our values and take pride in the diverse set of services that we offer. Our state-of-the-art services like SEO, Reputation Management, PPC Management, Social Media Marketing, Digital Branding, Website Development, Video Development, Graphic Design, and Content Development, have received huge accolades.
We have worked with blockchain brokers from different locales and helped them outshine their peers through our proficient marketing tactics. Our list of esteemed clients includes newbie blockchain brokers as well as blockchain industry veterans.
When it comes to Blockchain Marketing, consider your job done with us.
We offer inclusive marketing support to blockchain projects, whether they are having a business or want to hold an ICO. We discover the excellent marketing strategy and assist you implement it through content marketing, SEO, paid advertising, SMM, and listing on ICO trackers and rating sites, making every marketing effort worthy.