Web3 marketing, which adheres to the decentralized ethos of blockchain technology, offers a revolutionary paradigm shift in digital advertising. Web3 marketing upholds the values of openness, user empowerment, and direct engagement, in contrast to traditional marketing focused on centralized platforms. With this strategy, companies may connect with their customers in new ways thanks to blockchain's fundamental capabilities, like smart contracts and decentralized apps (DApps).
By employing ideas like token incentives, decentralized content generation, and community governance, Web3 marketing companies focus on developing methods that engage people inside decentralized ecosystems. The best web3 marketing agency guides businesses through the complex web of blockchain-based platforms, ensuring that their marketing initiatives align with this cutting-edge technology's ideals.
What Can a Web3 Digital Marketing Agency Do?
Web3 marketing agencies develop decentralized tactics and creative campaigns using the blockchain's potential. Through decentralized content production, it promotes community involvement, creates token-based incentives, and uses smart contracts to enable automated, transparent interactions. These companies steer clients through the complexities of blockchain platforms to achieve real audience connections. By changing conventional marketing paradigms, Web3 agencies help firms create sincere, interactive connections. This ushers in a new era of customer interaction that aligns with decentralization ideals.
This paradigm shift in marketing marks a new era of brand-consumer partnerships in a world where customers desire genuine connections and value-driven engagement. Web3 Branding Solutions opens the door to a future where companies flourish by creating real connections, establishing trust, and forming their identities within the decentralized ecosystems of tomorrow by adopting Web3 principles and utilizing the potential of decentralized platforms.
How to Find the Right Web3 Marketing Service?
Because this industry is so recent and unique, choosing among different web3 marketing agencies involves careful examination of the particular qualities that set it apart from its more established competitors. Here is a comprehensive guide to assist in choosing the best Web3 marketing service:
Recognize Web3 Principles:
Learn about the foundational tenets of Web3 before beginning the quest. Decentralization, token economics, smart contracts, and community governance fall under this category. Thanks to this fundamental information, the user will be able to evaluate agencies based on their comprehension of and adherence to these principles.
Experience and Knowledge:
Seek out firms with a solid background in Web3 marketing. To evaluate their experience and success in developing successful tactics inside decentralized ecosystems, look at their prior projects, case studies, and customer testimonials. Knowing about blockchain, cryptocurrencies, and decentralized apps (DApps) is important.
Technology Knowledge:
Ethereum, Polkadot, Solana, and other blockchain technologies should all be well understood by a Web3 marketing agency. They should know about upcoming Web3 technologies, decentralized identification systems, and smart contracts. The campaign's success will be directly impacted by their capacity to use these tools.
Innovative and Creative Method:
Creative marketing tactics that use the distinctive qualities of decentralized platforms are essential for Web3 marketing. Analyze an agency's capacity to design creative campaigns that rely on community involvement, token incentives, and decentralized content production to achieve outcomes.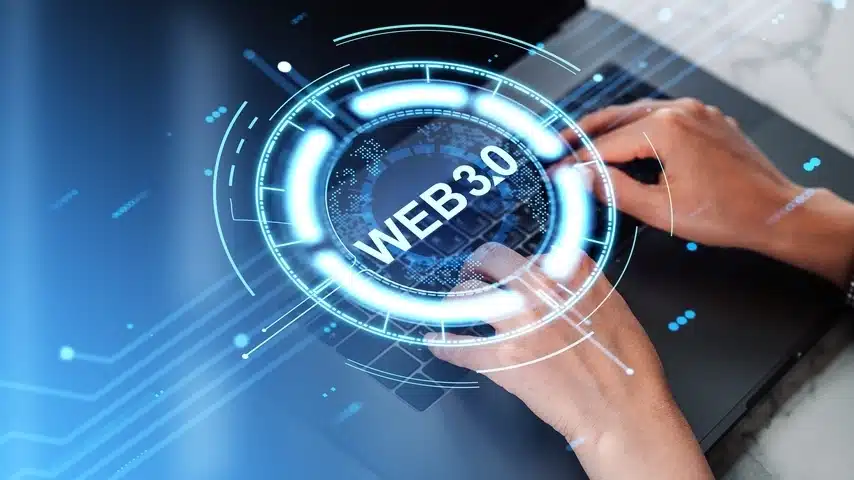 Knowledge of Tokenomics:
Web3 ecosystems are centered on tokenomics. A skilled firm will know how to build incentive systems, use token-based rewards to encourage engagement, and incorporate tokens into marketing tactics. They ought to be able to describe how they intend to use tokenomics to advance the brand.
Community Participation:
A Web3 marketing company that is effective should be great at encouraging community involvement. This entails producing material that appeals to the community, enabling conversations, and ensuring the brand is present and engaged on decentralized networks.
Transparency and Moral Conduct:
Look for agencies that exhibit transparent and moral behavior, given the importance of openness in Web3. Their openness and dedication must extend to client contacts, reporting, and dealings with the general public.
Personalized Approaches:
Every company has distinct objectives and target markets. An efficient agency should create specialized tactics that mesh with the goals of the business and appeal to the target market inside the Web3 arena.
Collaborative Methodology:
Web3 marketing is a team endeavor that needs continuous communication and adjustment. Pick an agency that appreciates teamwork and is ready to collaborate closely with the client's team to develop and improve plans based on current information.
Investigation and Due Diligence:
A detailed study should be done on possible agencies. Check out industry conferences, forums, and events to find trustworthy players. Ask for referrals from coworkers in the Web3 or blockchain industries, and strike up a conversation to determine their level of knowledge.
Clarity in Pricing and Deliverables:
Make sure the agency specifies the deliverables and the scope of the job in plain, understandable terms and offers transparent pricing structures. Any hidden fees or ambiguous promises should be avoided.
Scalability and Long-Term Vision:
Pick a marketing firm aware of the potential for their business to expand and scale inside the Web3 environment. To ensure long-term success, they should be forward-thinking, prepared for change, and flexible.
The ideal Web3 marketing company should know blockchain technology, have a history of effective campaigns, and exhibit a thorough understanding of Web3 concepts. Their success in assisting the brand to survive inside the decentralized ecosystem will depend on their capacity to develop cutting-edge plans, utilize tokenomics, engage communities, and work closely with the team.
Conclusion
Last but not least, Web3 Branding Solutions, like the Blockchain Marketing Ninja, has a ground-breaking strategy of "Future-Focused Marketing for Decentralized ecosystems, which heralds a fundamental change in the way businesses engage with their target customers. It is essential to embrace the ideals of decentralization, transparency, and community participation as the digital world develops. In addition to utilizing blockchain technology, Web3 Branding Solutions' innovative methods take advantage of the rising need for real-world, interactive experiences.