The idea of Metaverse has become an attractive element of the digital world, but not many know the concept properly. The popular social media channel, Facebook, changed its name to Meta in 2021 to allow people to enjoy the benefits of the digital Metaverse ecosystem.
Metaverse has gained tremendous popularity and is expected to reach $1607.12 billion in revenue by 2030. With this growth projected by analysts, Metaverse marketing agencies are trying to get a fair share of the Metaverse space. Before getting into the details of Metaverse marketing, let's see how metaverse marketing agency differ from digital marketing and the current opportunities and challenges they face.
Will Metaverse Advertising be Similar to Traditional Digital Advertising?
Before discussing whether Metaverse advertising companies are similar to traditional digital advertising, it is essential to examine the idea of advertising first. Metaverse marketing agencies are crucial for a company's success and growth. Digital marketing agencies refer to the companies whose efforts, when put into producing and implementing marketing strategies using electronic devices, benefit the companies hiring them for growth. These intentional effects are measurable using advanced technologies to review the outcome, create better strategies, and reach the ultimate business goals.
Breaking down this definition of digital marketing into the primary purpose of its presence, it is true that Metaverse advertising is inherently digital marketing. However, it is not as simple as it seems. The best Metaverse marketing agencies have introduced a new age of marketing. However, it still falls under the bigger umbrella of digital marketing, using the confines, tools, and data of advertising in a completely different Metaverse environment, thereby changing the entire game. Metaverse is a newer technology, so Metaverse advertising companies will need to evolve and adapt to the latest tech world of the Metaverse.
Metaverse Advertising Opportunities
Many wonder how one can make a considerable impact in the world of Metaverse. This requires understanding some Metaverse advertising opportunities to implement them in digital marketing plans. Here are some of the common opportunities of Metaverse Advertising:
Going Old School:
Metaverse is a parallel of the real world. This means the old marketing and advertising theories still apply to those in Metaverse. Only the techniques have become more digitalized using Metaverse technology. Going old school means getting back to advertising basics that existed before the new digital age marketing came in. Old-school marketing elements include sporting events, billboards, branded items that users can collect and sell, and posters. These were the original techniques used in advertising that may work well in Metaverse. Several traditional methods of promoting brands made it difficult to track KPIs or key performance indicators and metrics. But introducing them in the Metaverse has made things easier, even with returning to conventional advertising basics.
Immersive Experience:
One of the basic foundations of the Metaverse is immersive experiences that users get to enjoy. Using AR and VR technology, players can interact with each other in a digital space and create and enjoy an immersive experience, engage with others, and bring a new attraction to the intriguing world of Metaverse. Creating immersive experiences gives the audience an opportunity to a chance to interact with the brand's products and decide whether to buy them.
Making Collectibles:
The best Metaverse marketing agencies can create limited edition objects or items that customers can enjoy only in the Metaverse. Through collectibles, companies can promote their brands and engage with the most popular tropes in the Metaverse.
Placement of Products:


Product placements in the Metaverse combine immersive experiences with traditional marketing. This includes putting up billboards or creating clothing with avatars and characters. In this case, you should select the perfect blockchain marketing agency for your project.
Collaborations:
Collaborations can get visibility on digital platforms promoting the advertisements. Working with Metaverse experts like Axie Infiniti, Sandbox, Complex Land, and Roblox is recommended to promote brands.
Influencers:
In the world of Metaverse, influencers have given an entirely new meaning to how businesses collaborate and promote their products using Metaverse characters working as influencers. Those who get big in Metaverse can create their brand ambassadors.
Getting Creative:
There is no limit or standard in the Metaverse because of its ever-evolving nature. This allows metaverse marketing companies to let their creative juices flow. It is easier to create Metaverse advertisements that are beyond the limits of what one believes they are capable of in terms of advertisements. Metaverse marketing involves exploring an entirely new side of traditional marketing or digital marketing, embracing the opportunity to be imaginative with Metaverse advertising.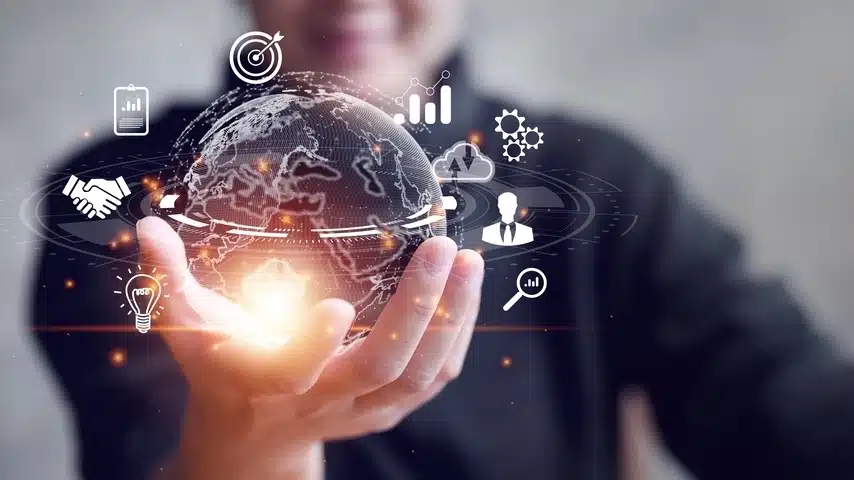 The Challenges of Metaverse Marketing Right Now
Every new technology comes with its own set of trials and errors. Metaverse is continuously evolving, and there may be potential roadblocks with Metaverse marketing. Let's discuss a few challenges that Metaverse marketing agencies face while developing their strategies:
Data Privacy Risks:
Since Metaverse is still a new technology, security is controversial. Like any other new technology, Metaverse needs enhanced security measures that are yet to be explored. Hence, data privacy remains a significant risk.
Lack of Relevant Data:
Traversing the new digital Metaverse requires much knowledge and great potential for new mistakes. Lack of data or an overabundance of it can pose a significant challenge for those entering the Metaverse. Businesses and companies are still unaware of how the technology works. However, as more Metaverse advertising companies begin working with advertisements, more data will be available in this new digital frontier.
Target Customers:
Many questions surround the target customers in the Metaverse. Are these audiences different from Metaverse avatars? These questions are still unanswered when it comes to designing Metaverse advertisements.
Real-Life Products and Metaverse Products:
Offering collectibles generally benefits Metaverse advertisements. However, no one knows what will happen if the Metaverse is used to promote the same virtual products or collectibles are used to promote real-life products.
Accessibility:
Metaverse can be best experienced through AR and VR. Given that, Metaverse is still not readily accessible since many companies have still not entered the world of AR and VR technologies. Hence, this affects the overall Metaverse marketing plan.
Conclusion
To conclude, even though some potential questions and hurdles may scare businesses away from Metaverse marketing, they can get help from the best Metaverse marketing agencies, such as Blockchain Marketing Ninja, to make use of the exciting opportunities in the Metaverse and overcome the existing challenges for business and marketing. There is still great potential for utilizing Metaverse marketing, and various channels are available for companies. Get in touch with the best Metaverse marketing agencies to know more.