GameFi apps are becoming the newest phenomenon as the digital world develops. They give players unheard-of opportunities to not only immerse themselves in compelling gaming experiences but also to earn from their abilities and commitment. However, a GameFi Marketing Agency's importance in this cutthroat environment cannot be overstated. By combining their knowledge of gaming and marketing to advance GameFi apps, these companies act as a link between innovation and recognition.
GameFi Marketing Agency is an expert in creating plans that not only get GameFi applications known to the gaming community but also guarantee their long-term success and growth. These companies hold the key to maximizing the potential of GameFi apps through innovative advertising strategies and the creation of captivating storylines that connect with gamers. This article explores the field of GameFi Marketing, examining its importance and providing guidance on how to pick the ideal agency to go through this thrilling terrain. Join us as we reveal the tactics that propel the GameFi ecosystem ahead, one engagement at a time.
Is Selecting a GameFi Marketing Agency Significantly Different from a Regular One?
A unique set of factors must be considered when picking a GameFi marketing agency instead of a standard marketing agency. It is essential to have a thorough grasp of both industries, given the specific nature of the GameFi ecosystem, which blends gaming and decentralized finance. In contrast to traditional marketing, GameFi marketing firms need to be familiar with the nuances of blockchain technology, virtual economies, in-game assets, and player behavior inside gaming communities.
A sophisticated strategy that goes beyond conventional marketing tactics is needed for GameFi marketing. The mechanics of virtual currencies, non-fungible tokens (NFTs), play-to-earn structures, and decentralized platforms must be thoroughly understood by agencies. These advertising firms must have the know-how to create campaigns that appeal to gamers' desires for amusement and financial benefit.
Additionally, GameFi marketing firms should have a wide network inside the gaming and cryptocurrency industries. Their connections can make forming strategic alliances easier, working with influential people, and reaching target markets already familiar with the GameFi ecosystem.
Take into account a GameFi marketing firm's experience with blockchain marketing as well as gaming. Examine their capacity to adjust campaigns to their app's particular features and the GameFi audience's demands. Additionally, it should be a top priority to have a solid knowledge of tokenomics, community interaction, and gamification techniques.
Choosing a GameFi marketing agency essentially means choosing a firm that bridges the gap between gaming fervor and financial innovation, combining traditional marketing expertise with an in-depth knowledge of blockchain and gaming dynamics.
What are the Steps to Take Before Selecting a Marketing Agency?
The choice of marketing agency can significantly impact the success of the GameFi app. Consider the following actions before choosing an agency to make sure it shares their aims and is aware of the particular requirements of the GameFi ecosystem:
Set Specific Goals: Outlining marketing campaign goals and expectations in detail for the GameFi app. Setting goals will enable people to present their vision to potential agencies in an efficient manner.
Research and Shortlist: Look at possible GameFi marketing companies that know about blockchain marketing and gaming. Seek out agencies with a solid track record of accomplishment in similar initiatives. Make a shortlist of advertising companies that meet client's needs.
Investigate their Portfolio: Analyze the nominated agencies' portfolios. Look for examples of their prior GameFi marketing initiatives as well as case studies. This will offer a sense of their originality, tactics, and outcomes.
Industry Knowledge: Evaluate the agency's knowledge of the GameFi environment. They must have a thorough knowledge of blockchain technology, NFTs, and virtual economies in addition to gaming trends. Their expertise will be essential in creating successful campaigns.
The marketing strategy competence should be evaluated in addition to their understanding of GameFi. Are they skilled in community involvement, influencer alliances, social media, content marketing, and social media? These abilities are essential for successfully marketing the software.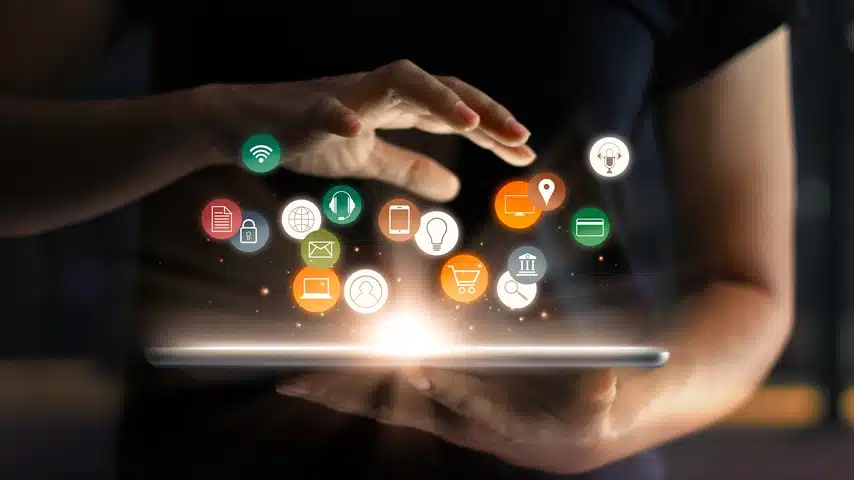 What to Consider When Choosing a GameFi Marketing Agency?
Because of the unique characteristics of the GameFi ecosystem, which combines gaming and decentralized money, choosing a GameFi marketing firm is a crucial choice that needs careful study. Here are important considerations to keep in mind while selecting a GameFi marketing firm to ensure a fruitful partnership:
Expertise in GameFi Ecosystem: Knowledge of the GameFi ecosystem, including blockchain technology, virtual economies, non-fungible tokens (NFTs), and play-to-earn business models, should be a strength of the agency. They should be able to concisely and clearly explain difficult ideas to show they understand the particular dynamics at work.
Relevant Experience: Prioritize blockchain marketing companies with a proven track record in marketing for blockchain and gaming industries. Look for case studies or illustrations of effective GameFi initiatives they have run. Experience demonstrates their capacity to generate outcomes while navigating the complexities of their sector.
Creative Campaigns: In the cutthroat GameFi market, the agency's innovation is essential. Examine their capacity to design captivating campaigns that grab players' interest by combining aspects of entertainment, finance, and gaming to produce gripping storylines.
Community Involvement: GameFi places a strong emphasis on community involvement. Analyze the agency's methods for fostering and growing GameFi app communities. Their active participation, frequent updates, and response show their dedication to community interaction.
Knowledge of Tokenomics: Since GameFi frequently uses tokens and digital assets, the agency must know about tokenomics and the economic theory underlying tokens. Thanks to this knowledge, they may create advertisements that successfully motivate people and encourage desired actions.
Influencer Network: Seek out agencies with links to key figures in the gaming and cryptocurrency industries. The agency's network may be quite helpful in gaining influential partnerships, and influencers can increase the reach and reputation of the app.
Multichannel Strategy: A multichannel strategy is necessary for GameFi marketing. To successfully reach and engage the target audience, the agency should be adept at employing a variety of channels, including social media, content marketing, email marketing, and even NFT markets.
Ability to Analyze: A successful GameFi marketing firm should be data-driven. They should be able to continuously examine campaign metrics and make data-supported modifications to improve performance.
Transparent Communication: A successful relationship requires effective communication. The organization must be open and honest about its goals, developments, and difficulties. Clients are kept up to date on the performance of their campaign through regular reports and open communication.
Goal Alignments: Objectives have to align with the agency's abilities. The agency should be excellent at user acquisition if that is its main goal. Their community involvement tactics should support the vision if they focus on creating a strong community.
Prioritize Value Over Price: Although price should be considered, value should always come first. Even though their services have a greater initial cost, a qualified agency that provides quantifiable outcomes and insights may offer a superior return on investment.
Reviews and References: Look for testimonials and reviews from previous clients who have worked with the agency. Contact these references to get firsthand information about the agency's professionalism, communication, and capacity to fulfill commitments.
Conclusion
The combination of decentralized finance and gaming necessitates knowledge in both fields. An expert grasp of blockchain technology, virtual economies, and game dynamics is combined with a flair for innovative campaigns and community involvement to create a successful GameFi marketing firm like Blockchain Marketing Ninja. The client may choose a partner who understands the nuances of GameFi and can launch the app to success via thorough research, a focus on experience, alignment with their goals, and open communication. Make a sensible choice since the proper agency will help them navigate this new environment while promoting development, adoption, and engagement.