An initial coin offering (ICO) is the first public offering in the cryptocurrency market. A business can launch an ICO to raise money to develop a new coin, app, or service.
Participating in an initial coin offering allows interested investors to acquire a new cryptocurrency token that the company has released. This token might be useful for the good or service the business provides or signify ownership of the business or project.
Why Is ICO Marketing Important?
The primary source of raising money for a new blockchain- or cryptocurrency-based application is an initial coin offering (ICO). For small and large businesses, ICO marketing is the best way to enhance community building.
A strong business plan is crucial for a product to thrive in the modern world. An active community to create an ICO around is crucial to its success. Building a robust global network is one of the first things you should consider before launching the ICO. ICO projects are specifically utilized to develop the currency that might anticipate people supporting a venture more enthusiastically and to greater success.
Initial investors also use economic reputation based on the idea that it would boost the possibility of permitting exponential growth in profits. An ICO consultant will be happy to provide you with the necessary information for creating a robust community appropriate for your company.
Increasing Awareness And Interest
Increasing Awareness
Popunder guarantees the broadest reach, ideal for brand recognition as you need to get the word out about your goods.
Native ads can support your content marketing initiatives and aid in spreading details about your ICO, such as the issues it addresses, the stability of its sales model, funding dynamics, etc.
Interest
You want the ICO to stand out and draw in potential investors because the market is so saturated. You should explain the potential of the ICO you are promoting and reference the important issues it addresses. Include a justification for why investors should believe in and contribute to your ICO.
An ICO campaign needs to be successful at consistently bringing in new and potential investors and customers. Since the token sale only lasts for a brief amount, there is only a small window of opportunity to do so, making every chance to attract a possible investor.
Establishing Credibility
In the fiercely competitive and rapidly developing world of cryptocurrencies, an effective ICO marketing strategy is crucial to the product's success. Given the turbulence of the bitcoin markets, it could be challenging to distinguish the business from the competition and attract attention. If you're ready to launch ICO marketing activities that will put your project well ahead of the competition, the best ICO marketing agency is ready to help. A well-written and thorough whitepaper, an impressive and useful website with a stylish layout, an ICO listing calendar, a series of regularly released press releases, social media promotion, a bounty program, affiliate marketing, and email marketing are just a few of the strategies and tools they use to market the project in the cryptocurrency space.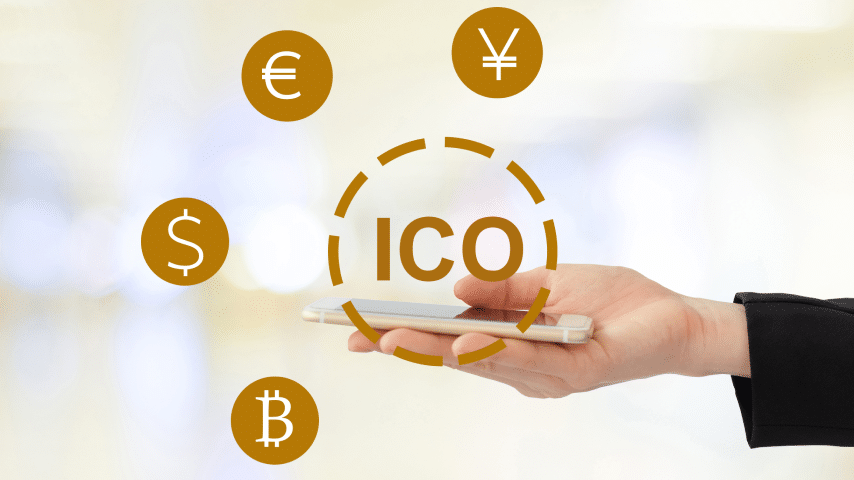 Attracting Investors
Due to the creation of new cryptocurrencies, the ICO industry, which is still relatively new, is expanding quickly. For an initial coin offering (ICO) to be successful, it must be promoted and connected with the right audience. Your target audience gets a message from your marketing strategy for ICOs.
Potential investors may access the greatest amount of information in the quickest amount of time by visiting an ICO website that has been optimized properly. Providing a lot of information builds visitors' trust, which promotes your ICO. Furthermore, potential investors are attracted easily to the website by the available information.
The main goal of airdrop campaigns is to get users to learn more about your cryptocurrency. You may quickly spread the word about your just launched ICO while doing this.
Calendars are also an effective instrument used by investors to monitor the activity of several organizations. Since this is the case, it only makes sense for your business to use calendars to inform investors of any key events that occur inside it. These may include noteworthy accomplishments or recent praise.
Plain, simple interviews are a very different animal from influencer marketing or crypto-influencer collaborations. With them, promotion is essentially a piece of cake because you participate with an influential person who wholeheartedly supports your idea.
In addition to these successful marketing campaigns, other successful tactics aid in luring new investors, like podcasts and interviews, social media communities, paid promotions, and advertising.
Meeting Fundraising Goals
An ICO is an effective way to raise capital for your business. However, it necessitates considerable community development, technological know-how, and regulatory compliance forethought. The rewards could be huge if you're willing to accept these difficulties, not just in obtaining funding but also in assembling a group of ardent advocates for your concept.
A crowdfunding campaign and an initial coin offering are both methods of obtaining money; however, the former offers products while the latter offers digital tokens. The ability to freely swap these "coins" on online exchanges provides investors with more liquidity than a typical equity investment.
An established and reputable ICO marketing agency can assist you with your ICO and even walk you through the tactics that can enable you to accomplish your commercial objectives.
Conclusion
In the fiercely competitive and rapidly developing world of cryptocurrencies, a solid ICO marketing strategy is crucial to the success of your product. It could be challenging to differentiate your business from the competitors and attract attention given the turbulence of the bitcoin markets. If you're ready to launch ICO marketing initiatives, that will put your project well ahead of the competition. Its team of skilled crypto marketing experts provides first-rate ICO launch services to succeed in cryptocurrency.
The ICO marketing services can aid in raising funds, building credibility, raising awareness, and all of the above. The project is promoted using efficient crypto marketing techniques and resources. Given that time is the most crucial component in this dynamic market, working with a successful and knowledgeable ICO marketing company like Blockchain Marketing Ninja is the best thing to do.